The Rights Of Ski Students
Almost 15 years ago, Kim Peterson was pushing for a list of rights for ski students. The idea was that this would help ski schools to reorganize and focus their services and training in a more effective manner. Maybe it's time that we reconsider this idea. Look at his list and ask yourself if your lessons have met your rights.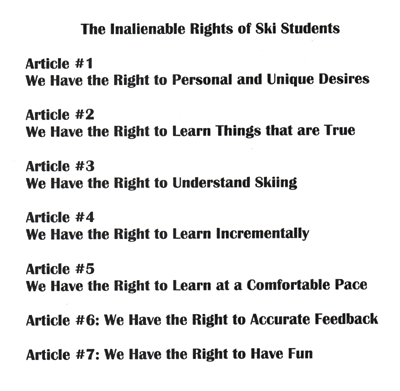 HH has suggested that we can add a few more:
#8 We have a right to an individual lesson, while in groups.
#9 We have the right to be informed, know, and modify our equipment when deemed necessary.